Marilyn Manson 1994-12-01
Toronto, Canada - Maple Leaf Gardens
There are 3 versions of this show:
01. "Dark Adventures" Silver CD - has "My Monkey", but is missing the Jim Rose Intro and "Misery Machine"
02. "The 5,000 Fingers Of Marilyn Manson" Silver CD -has the Jim Rose intro, but is missing "My Monkey" and "Misery Machine"
03. No Title CD-R - Complete recording which includes everything, but even though it's the same source as the silver CDs, the quality is a little less, as the show was probably EQ'ed before being pressed for the silver CDs.
Recording Details
| | |
| --- | --- |
| Media Format: | lossless (FLAC16/44.1) |
| Media Count: | 1 |
| Type: | AUD |
| Length: | 31 min |
| Rating: | B+ |
| Source: | -Dark Adventures- Silver CD |
| Generation: | CD(M) > FLAC |
| Info: | source #1b |
Tracklist
01 Prelude (The Family Trip) / Cake & Sodomy
02 Snake Eyes & Sissies
03 Get Your Gunn
04 Dope Hat
05 Sweet Dreams / Organ Grinder
06 Lunchbox
07 My Monkey
Spectrum Analysis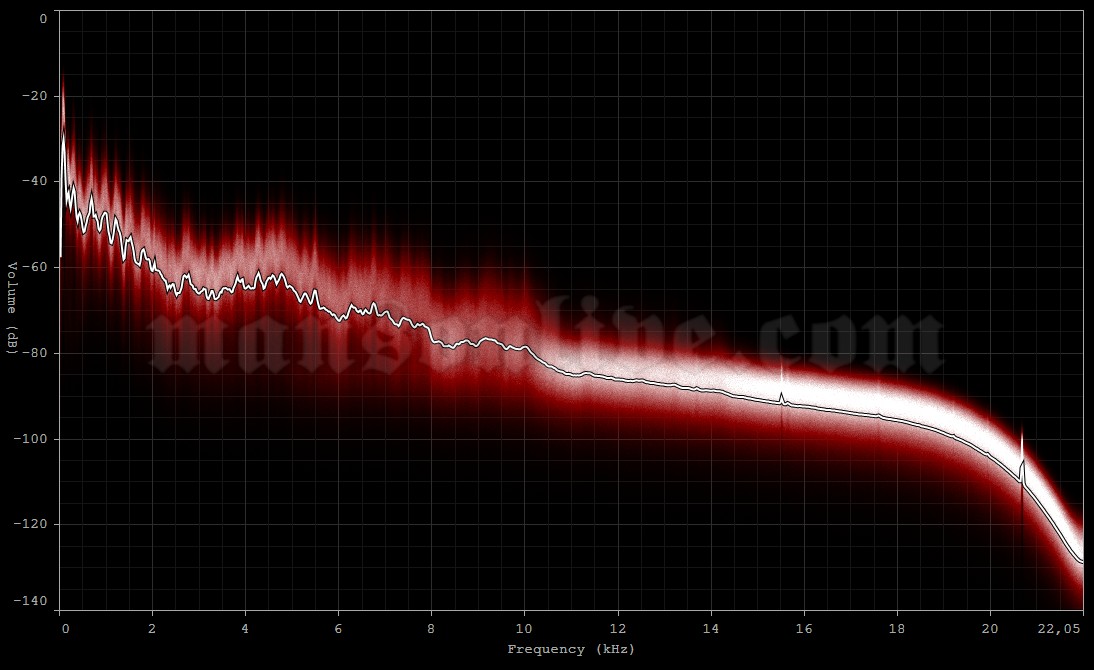 other recordings of this show
* best/preferred recording
added: 2006-09-12 13:17:54, updated 2006-12-21 12:20:21