Marilyn Manson 2003-07-19
Somerset, WI - Float Rite Park
Recording Details
| | |
| --- | --- |
| Media Format: | DVD (NTSC/DD2.0) |
| Media Count: | 1 |
| Type: | AUD |
| Length: | 51 min |
| Rating: | B- |
| Source: | n/a |
| Generation: | VHS(low) > DVDR |
| Info: | n/a |
Tracklist
Intro: Thaeter
This Is The New Shit
Disposable Teens
Use Your Fist And Not Your Mouth
Rock Is Dead
mOBSCENE
The Dope Show
The Golden Age Of Grotesque
Doll-Dagga Buzz-Buzz Ziggety-Zag
Sweet Dreams > The Reflecting God
Obsequery (The Death Of Art)
It's A Small World (After All)
The Fight Song
The Beautiful People
Description
Taped from the very far back with extreme zoom throughout, making the picture very shaky. Picture is very blurry and looks like vcd resolution.

Upgrade 2008-05: vhs(low) > vhs(low) (more contrast, higher bitrate)

This is the second of two low gen transfers that I have. It is very hard to tell which one the better of these two evils is, but I go for this version which has a much higher video bitrate and more contrast. It is a bit darker that the other version, retaining color information in bright spots which are burnt-out white on the other version. It is a little bit noisier though, and has a lower audio bitrate (192kB/s).
screenshots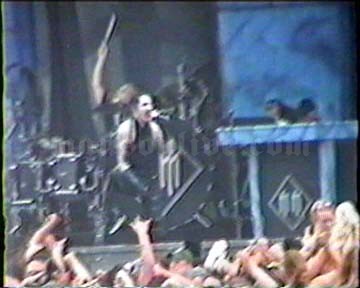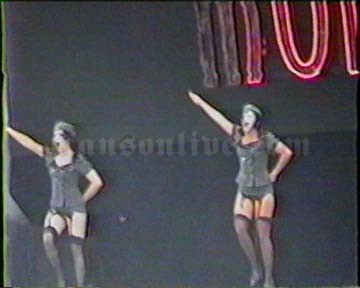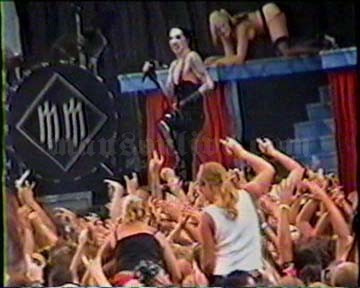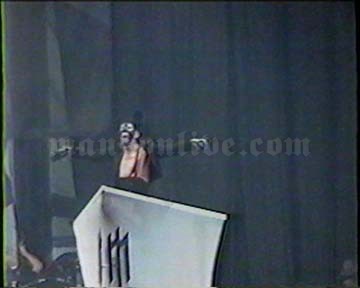 other recordings of this show
| | | | | | | | |
| --- | --- | --- | --- | --- | --- | --- | --- |
| DVD (NTSC/DD2.0) | 1 | 51 min | B- | | VHS(low) > DVDR | | AUD |
| * DVD (NTSC/DD2.0) | 1 | 52 min | B | Sony TRV-350 w/ Realistic Electret Condenser Stereo Microphone 33-1065 | DV(M) > SA > DVDR(1) | | AUD |
* best/preferred recording
added: 2008-05-25 19:50:00, updated 2020-12-08 16:54:13