Marilyn Manson 1990-xx-xx
Miami, FL - SYNC Studios
Marilyn Manson (vocals), Daisy Berkowitz (guitar, drum machine), Gidget Gein (bass), Madonna Wayne Gacy (keyboards)

Produced by Scott Putesky
Engineered by Ralph Cavallaro
2nd engineer: Tony Schreiber

Much thanks to Joe Disano, Scott David, Trent Reznor, Bob Slade, Glenn Richards, Richard Kent, our girls and all of you who have supported our boundless perversity.

All recorded work by Manson and Daisy -- while Gidget was present at two of the three sessions, he did not contribute to any of the recordings.
Recording Details
| | |
| --- | --- |
| Media Format: | lossless (FLAC16/44.1) |
| Media Count: | 1 |
| Type: | DEMO |
| Length: | 31 min |
| Rating: | A- |
| Source: | n/a |
| Generation: | CS(low) > FLAC |
| Info: | Big Black Bus |
Tracklist
01 White Knuckles
02 My Monkey
03 Strange Same Dogma
04 Red (In My) Head
05 Hotline Messages
Description
The first four tracks are taken from an original professionally duplicated cassette of the Gagfish Records "Someone Sung These Songs For Satan" compilation. Gagfish had original copies of this demo, so that would make this 2nd or 3rd generation, depending on his mastering process.

The Hotline Messages are taken from a different, lower quality copy of the cassette, with volume adjusted in Soundforge.
Spectrum Analysis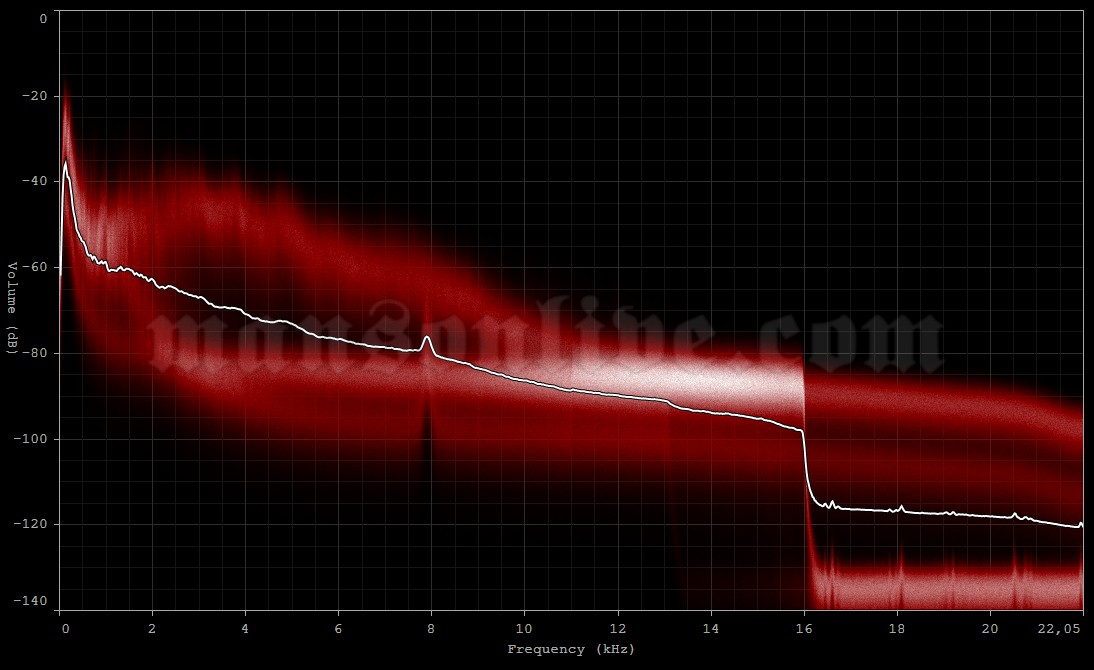 added: n/a, updated 2007-02-26 20:01:32